---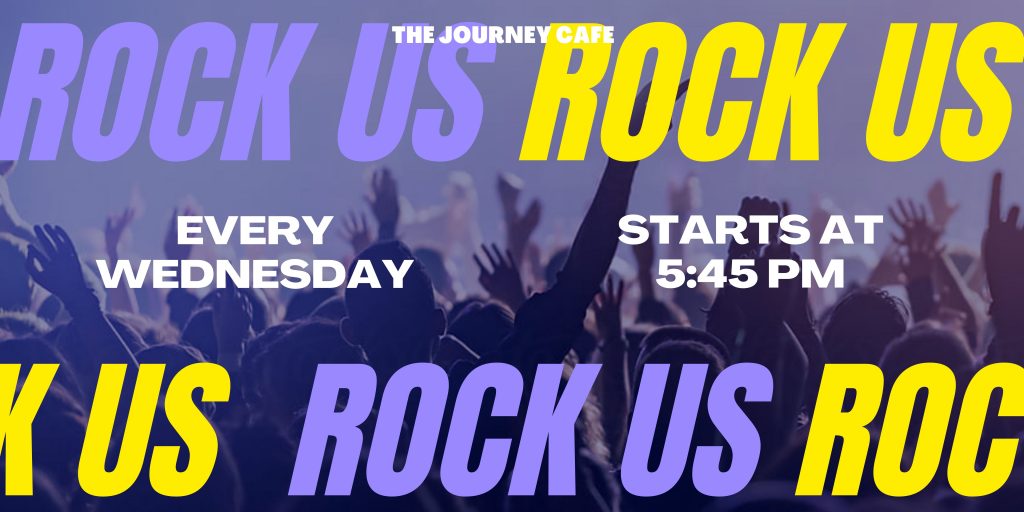 The Journey's Wednesday-night youth group, Rock-Us is our biggest weekly program.
Starting at 5:45 pm, this youth group is open to all students in 6th-12th grade.
Come for free pizza, games, worship time, a sermon, and small-group discussion time.
We usually end around 8:30pm, but you are welcome to leave after the message is over.
Rock-Us happens every week, as long as the Hamburg school district is open.