Upcoming Events:
Avengers Movie Marathon
Calling all Marvel fans! On April 20th, we are having a movie marathon at the Journey from 2:30pm to 11:30pm. We will be watching The Avengers, The Avengers: Age of Ultron, Captain America: Civil War, and The Avengers: Infinity War. We will be serving pizza for dinner, but we ask that anyone coming please bring a snack to share.
Praise Night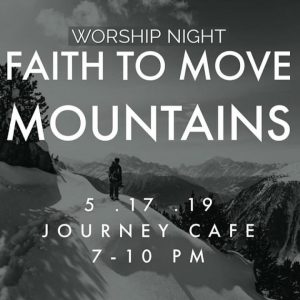 On May 17th, our youth praise band will be hosting a praise night at the journey. It will be held from 7pm to 10pm. We will be joined by the Feet On The Street Ministries from Reading. Join us for a night simply dedicated to worshiping our glorious Creator. We ask that you please bring non-perishable food items to donate to a local homeless shelter.